An Artist's Feast, a creative approach to joyful community gathering
is jean's new multi-artistic endeavor, in which small groups join
in a colorful setting for FUN mini retreats (usually 3 hours) 
WHAT  WE  DO:
1  an artsy project  (always fun, no experience needed)
2  a cooking lesson with samples and recipes 
3   a mini concert by jean
Any occasion made more special: 
book (or other social) group
gal (and guy) pal groups 
reunion activity
team-building foray
special occasion (birthdays, holidays etc)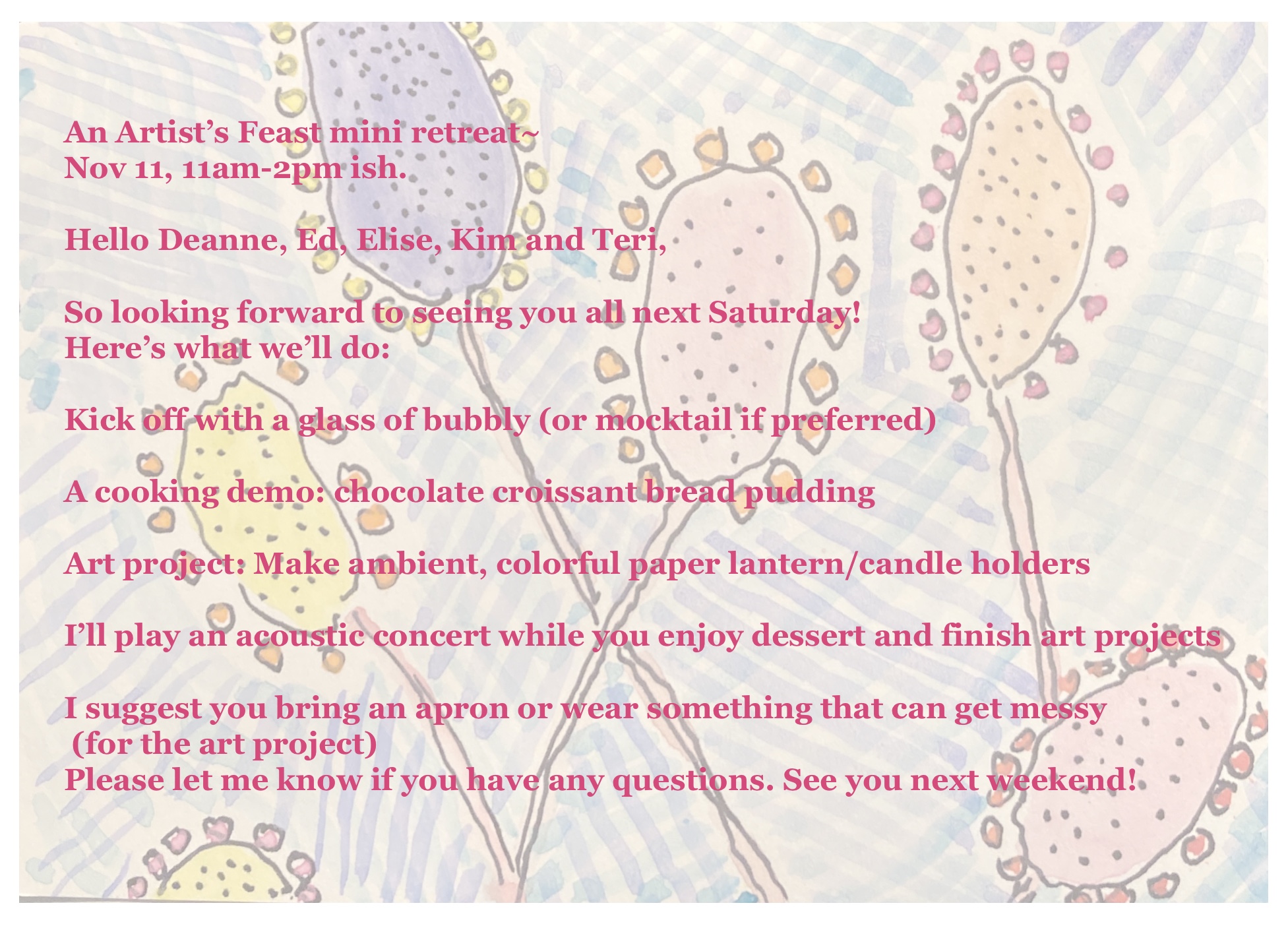 (sample welcome note)
What participants have to say:
 "What a fun mini…I'm still grinning." - Cathi
"It was beyond wonderful." - Deanne
"It was so relaxing and well-thought out" - Adrienne
"I felt very pampered!!" - Deb
"I really appreciated the thought you put into the details: planning, prep, activities, timing—everything just went so smoothly. And it was a lot of fun to boot." - Jill
"You have created a warm, beautiful, welcoming, and peaceful space… " - Jackie
"It was such a fun day!" - Valerie
"It was a nice way to celebrate Mother's Day, and I enjoyed meeting you." - Martha
"it was really fun!" - Audrey
"Thank you for hosting us!" - Teresa
Want to create a gathering for your group? Get in touch! 
GIFT CERTIFICATES AVAILABLE.